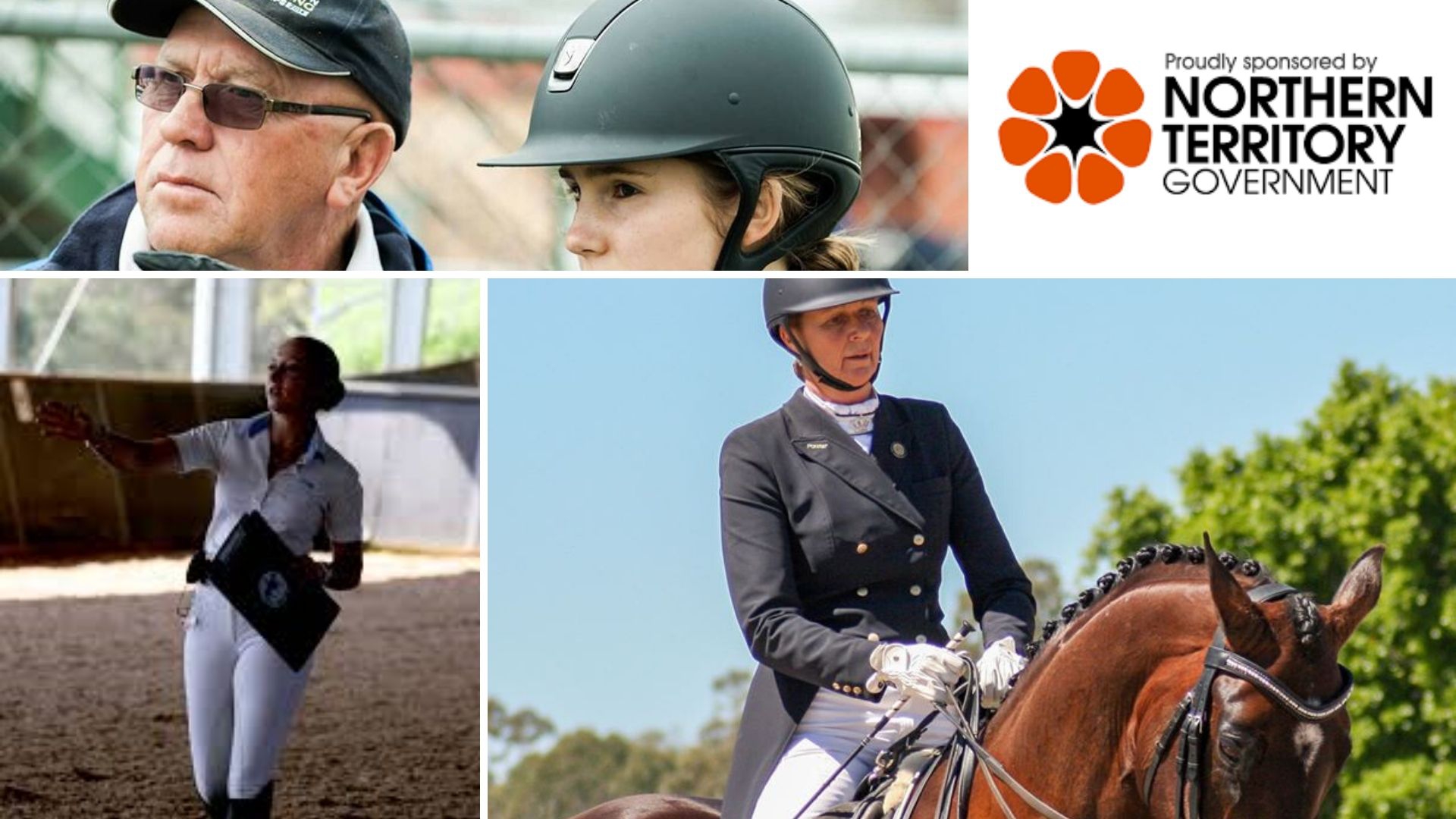 2020 Equestrian NT Clinics
We are excited to announce in 2020 we will continue to provide affordable training opportunities to our members across the Territory. 
NT Dressage Squad – Daniella Dierks EA Level 1 Dressage from Advanced Dressage Training Centre
Dressage Clinics Alice Springs – Jodie Dunstan EA Level 1 Dressage from Jodie Dunstan Dressage
Jumping Clinics Alice Springs – Clive Reed EA Level 1 General Riding from Reed Equestrian
In addition we are currently working on providing two Show Horse Clinics in Darwin, which we haven't run for a number of years now, therefore a great inclusion for our Show Horse members.
Some of the coaches we have been in touch with include; Jess Stones, Darryl Hayes, Chris Lawrie, Greg Mickam, Ty Zootjens, Michael Christie, Robbie McKinnon, just to name a few!  We hope to name the coach and provide dates for the clinics early in the new year.
2020 will see a change to the Jumping clinics in Darwin.  David Finch, EA Level 3 Jumping coach will be returning to Darwin, but under the banner of the Darwin Show Jumping Club.  We will be partnering with DSJC to enable these clinics to be available to our members.
DSJC has been extremely supportive of the past NT Jumping Squad Clinics, and instrumental in the organising and running, loaning their gear to us to be able to run.  We are grateful and appreciative to their commitment to providing jumping training opportunities in the Top End and we look forward to continue working with them into the future to grow the sport further.
To plan your 2020 schedule, check out
Teamup Calendar NT Equestrian Events