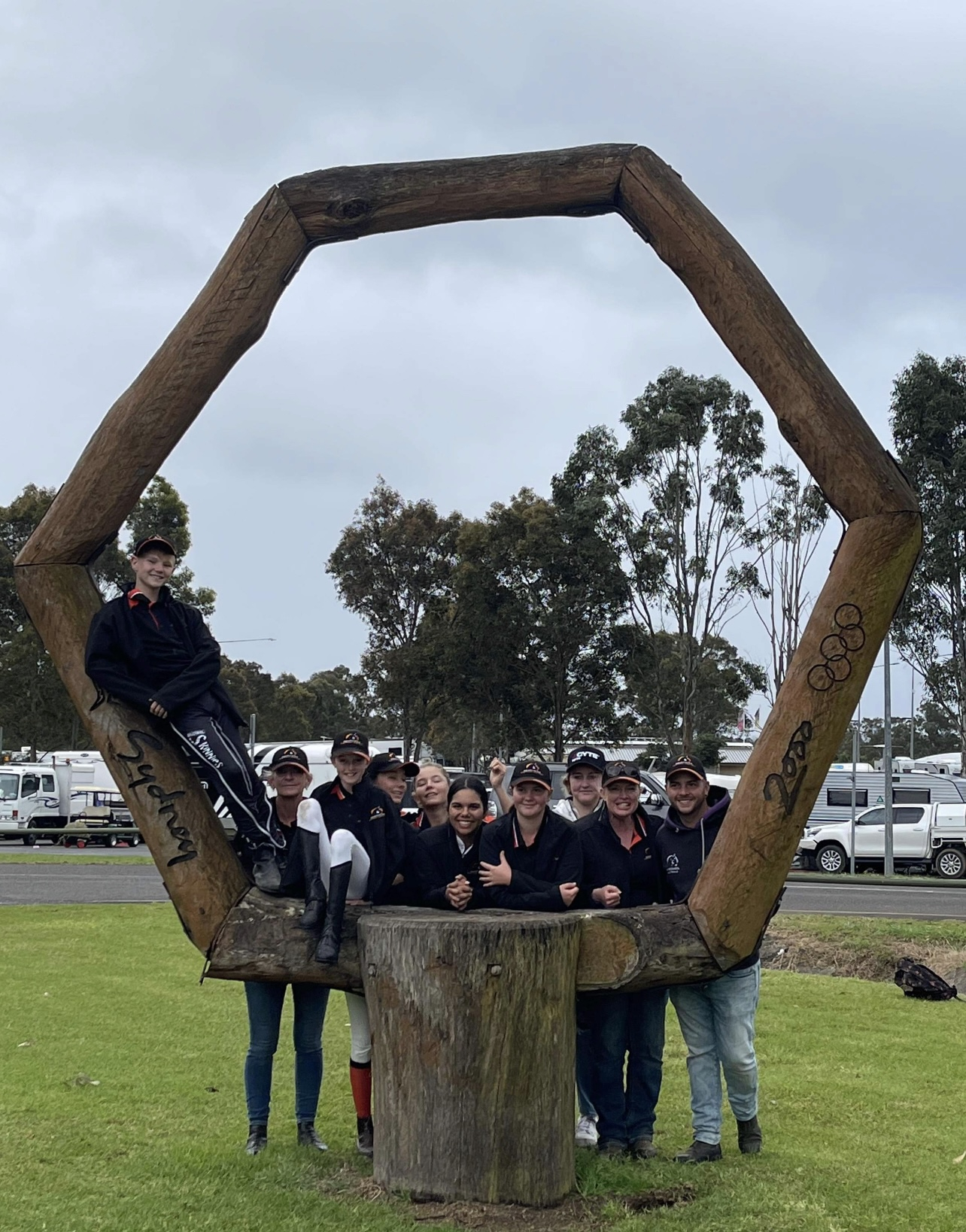 2022 NT Interschool Team Wrap Up
WOW – not many Territorians can say they have competed at the Sydney International Equestrian Centre, the same venue the 2000 Olympics were held at.  Now 8 young Territorians can say 'they have been there and done that' bringing home their experiences to share with other young riders.
The 2022 Marcus Oldham Australian Interschool Championships did not disappoint.  After event being paused for 2 years due to the pandemic, Equestrian New South Wales as anticipated put on another superb event.
The weather was not quite what our riders are used to put that didn't deter them one bit, with the team walking away with several podium finishes:
Alia Schmidt (vice captain) 6th place secondary combined training 60cm
Kiya Murrihy 4th place in primary combined training 60cm
Bridie Mckenna 5th place in secondary jumping 1.00m
All riders did an outstanding job representing the NT, Equestrian Northern Territory is very proud of the team's effort.
Not all the highlights happened on horse back either.  The team was able to walk the cross country course with Shane Rose, meet and dine with the Inglis family and also have a personal private tour with Shane Rose of his property and training facility!
Our riders will return with fire in their bellies now!
On behalf of the team, we take this opportunity to thank their sponsors for the generous donations:
Women in Thoroughbred Racing
MG Electrical, Jacqui Goold
Christine Edgoose
Juliette Dade
Julie Miller
While some of the team have returned home, others commence the long drive back.  Plans are already underway for the 2023 squad and team.  Next year the event will be held at Werribee Park National Equestrian Centre in Victoria.
In addition, the Interschool Sub-Committee has been formed with members:
Michael Duckenfield – Board Representative
Stacey Murrihy
Stacey McKenna
Ilana Eldrige
Nicole Paas
Congratulations to all the riders and parents for making the trip, and our team staff Michael Duckenfield (Team Manager), Anne-Marie Cruickshank (Dressage Coach) and Nicole Mutimer (Jumping Coach).