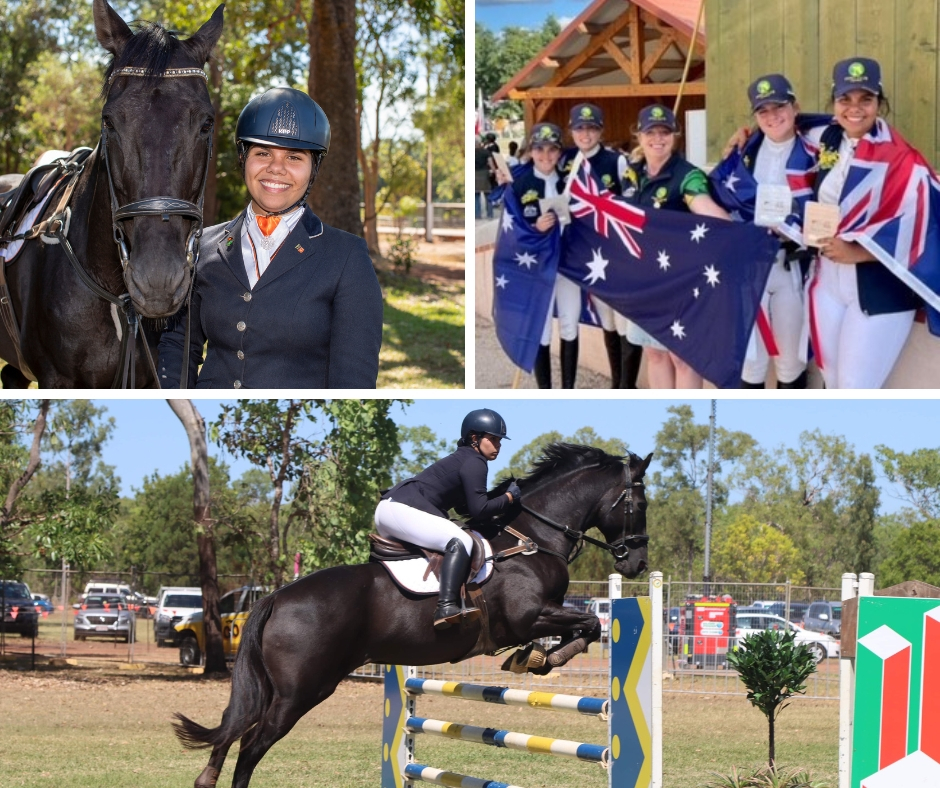 Indigenous Junior Sportswoman of the Year!
Congratulations to Lalwa May on her nomination for the REPRESENT! Indigenous Sports Awards in the category: Indigenous Junior Sportswoman of the Year! Her achievements, particularly as the first known Indigenous rider to represent Australia in Jumping, are truly remarkable and signify the progress and representation that initiatives like these awards aim to achieve.
As a proud Larrakia girl based in Darwin, Lalwa's participation in the 2023 World Clubs Tournament in France is a testament to her dedication and skill in the equestrian field. Competing at such a prestigious event on an international stage reflects her commitment to excellence and her ability.
The REPRESENT! Indigenous Sports Awards not only acknowledge and celebrate the achievements of Indigenous athletes like Lalwa but also contribute to raising awareness about the broader impact of their participation in sports.
Wishing Lalwa all the best in her nominated category, and her journey as an inspirational athlete and representative of the Indigenous community. It's individuals like Lalwa who continue to make positive strides and pave the way for a more diverse and inclusive sporting landscape.
Good Luck Lalwa!