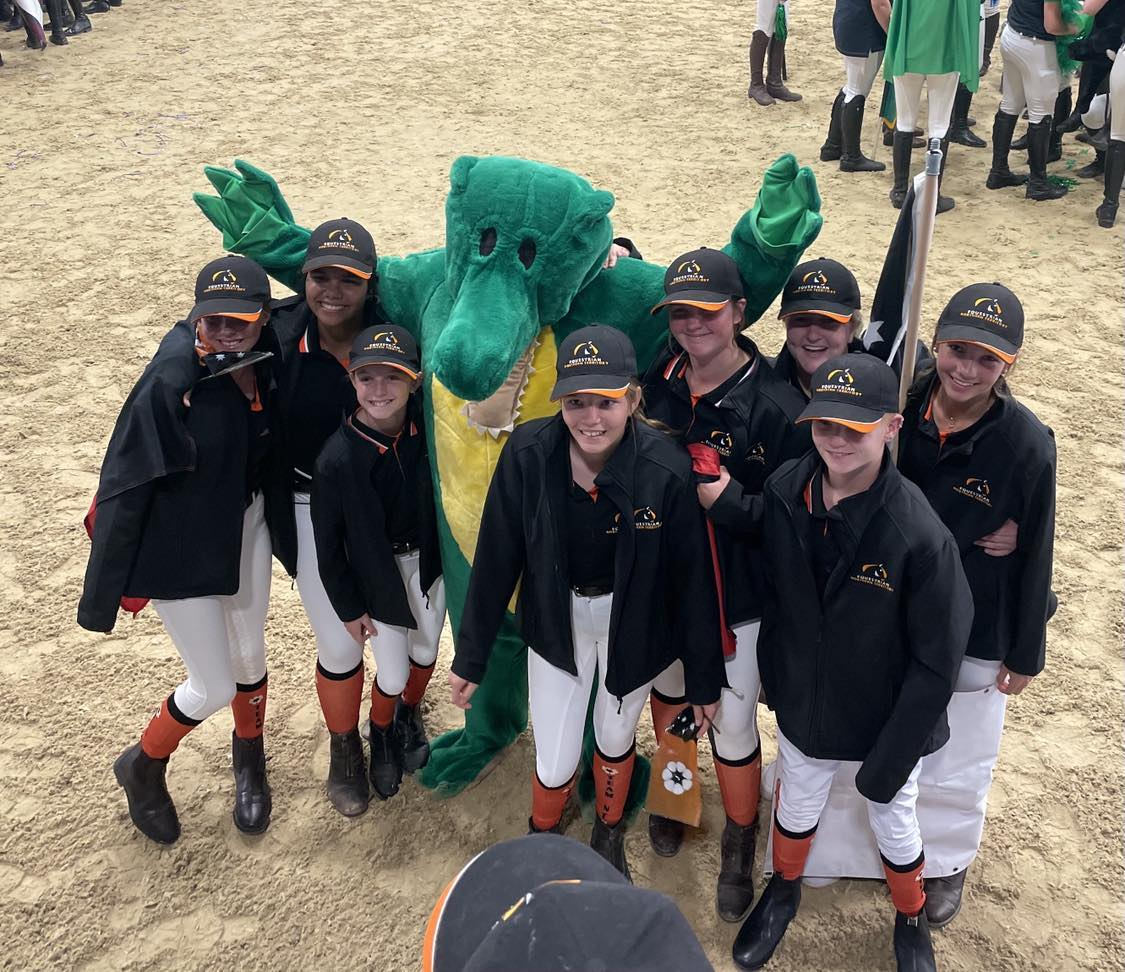 NT Interschool Team Journey
The NT Interschool Team and its dedicated riders, and families are to embark on a remarkable journey towards excellence, as they prepare to travel to the 2023 Marcus Oldham Australian Interschool Championships.
Lalwa May, Team Captain, and Vice-Captain Bride McKenna will be leading the team to represent their beloved Northern Territory on the grandest stages for young rider competition in Australia. 
Team Manager, Sheena Huppatz will oversee this tight-knit community of riders ranging from first timers to seasoned campaigners.   These riders are not just athletes; they're dreamers with a deep connection to their four-legged partners. Every stride tells a story of hard work, collaboration, and the profound bond between rider and horse.
Yet, like any epic tale, this journey is not without its hurdles. The road to victory is often paved with dedication, sacrifice, and financial constraints. The NT Interschool Team is no exception, and this is where you come in. Your support can be the wind beneath their wings, allowing them to compete in this prestigious event, showcasing their talents on a national platform.
Your donation isn't just a monetary contribution; it's a vote of confidence in the power of dreams and the potential of these young riders. With your help, they can continue to hone their skills, expand their horizons, and demonstrate the remarkable capabilities of youth driven by passion.
Donate today by the teams registered Australian Sports Foundation link and be a part of something truly special!
2023 Marcus Oldham Australian Interschool Championships
If you have other ideas for a team donation Sheena would love to connect with you, please email her at [email protected]