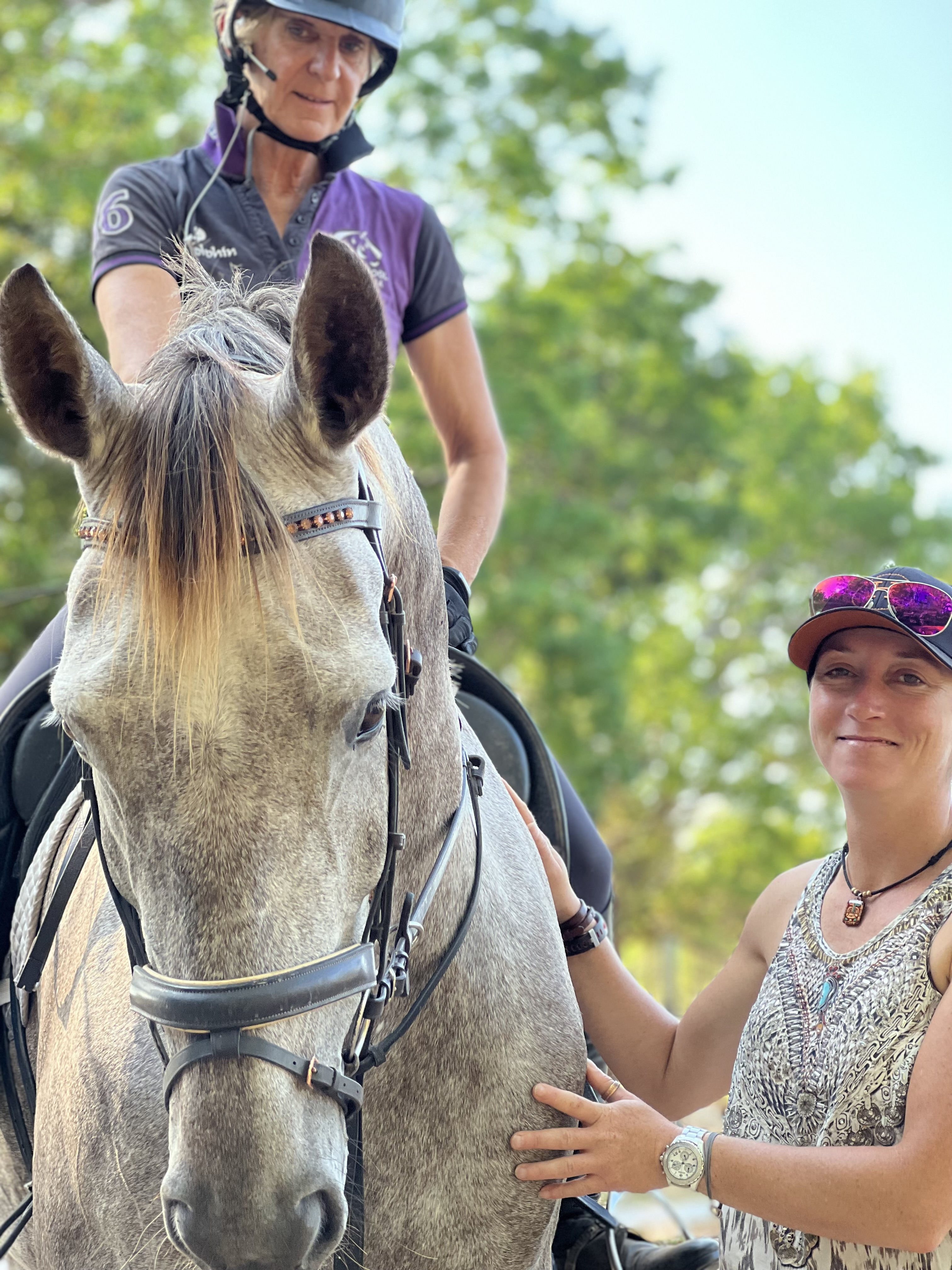 Wet Season Training Tips with Daniella Dierks
The prior clinic in July with Daniella Dierks, Dressage NT ran a judge's protocol session for Dressage enthusiasts to learn more about test riding. Discussion was around particular movements, what they look like from different positions around the arena and tips and advice on how riders can improve their test riding.
Unfortunately, the clinic held over the weekend we were unable to provide a follow up session, however we did have the chance to talk with Daniella and get her thoughts on how riders could improve and see an increase in their horse's level of education and test riding.
Daniella's key message 'Consistent and regular training is really the key.  Ensuring when you ask the horse the same question it gives you the same response, you're seeking each time you are asking it, making the response reliable.  Horses are quick to learn the wrong thing and therefore you must know what you are wanting when asking'
Daniella being a long-time coach in the NT understand the effects of our climate and the issues riders are facing due to weather.
'The wet season makes it very difficult for riders to ride regularly, as one day it may be so hot the horses are drenched in sweet, and the following day could be a monsoon. It does make it very challenging for riders here'
'No matter where you live riders face some type of challenge with training their horses'
We asked Daniella her thoughts on what riders could do over the wet season to continue with their horse training.
'I've never lived or have had horses in Darwin, so I won't presume it's a one size fits all approach.  However, in general if horses remain fit (just like us), they seem to be able to cope better than an unfit horse'
'It can get quite hot and humid in Sydney as well; I understand not as hot has here. In those months make sure your work is efficient and effective.  Ask the questions, receive the response and done.  You'll be amazed how effective this approach can be and their education will continue to track forward'
Several our riders like to give their horses a break over the wet or turn their attention to hacking out/trail riding.
'Time off is essential for rest and recovery.  However, riders need to be aware of what is considered a break versus the horse thinks it has gone into retirement.  Timing can play a crucial role in how your horse continues on with their education'
'There's nothing wrong with trail riding, but again you need to think what it is you want from the session.  Are you hacking out for fitness or relaxation?  Some horses don't relax on a trail ride and therefore the experience can be more stressful than working in the arena.  You can still ask for your responses during a trail ride, if that's what you choose the focus to be'
'All my horses are worked in the arena; my schedule and facilities doesn't allow for trail riding.  None of my horses get arena sourness because I make sure their arena work is interesting for them'
There are certainly several factors to consider moving into the warmer months of year.  Talk with your local coach about how you may be able to continue your training routine over the wet, and what modifications might work best for your horse's wellbeing.